08-04.URL
Overview
"URL" function is a function to set up links to other sites on LMS and links to external sites.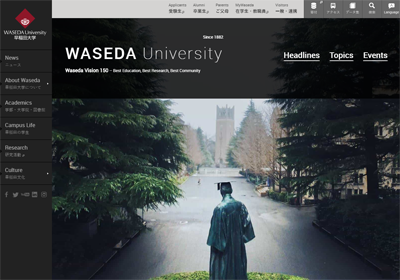 The procedure to create "URL" is as below.
Start course editing mode.
Click [Add an activity or resource] of section.

Choose [URL] and click [Add].

Enter a title in "Name" and URL to show in "External URL."


memo

The video content URL of the old LMS (CourseN@vi) cannot be played on Waseda Moodle as it is. Change the end of the video content URL to start2.html and do the URL setting.

Refer to:

Click [Save and return to course]. The URL is added to the course.

Detailed items for "URL"
Name
URL
Icon
Setting items
■General
Name
Name of URL
Example) Link to Waseda University HP
External URL
Address of the external URL
Description
Description of the URL. If "Display description on course page" is enabled, it will be displayed on the course.
Setting items
■Appearance
Display
The display method of the selected URL can be selected from the following.

New window (Recommended)
A new tab is created and appears there.
Popup
A pop-up window is created and appears there.
Open
Appears on the currently open tab.
Automatic (Not recommended)
Frame (Not recommended)

Embedded (Not recommended)
Last Updated on 2021-03-30