How to use quiz questions in other courses
The questions in the quiz can be copied to other courses using the import feature. Here are two ways to do this, assuming you want to import questions from a past course into a new course.
If you only want to import certain questions in the question bank
You can import questions by question category by exporting questions from a past course and importing them into a new course. You can also create a sub-category and import just one question.
Refer to:
If you want to import all the questions in the question bank
If you want to import all the questions, use the course import function in a new course to import a bank of questions from a previous course. All question category information is also imported when you import in this way.
Refer to:

⇒How to import course content to other courses
Check the "Include question bank" box in step 3.
Notice

The destination question category has the same identification number as the source question category. Note that multiple question categories with the same identification number will be merged into one category when imported into the same course, resulting in a mixture of questions.
[example]
As shown below, if you rename and reuse the imported question categories and then import each question category into the same course, they will be merged into one category.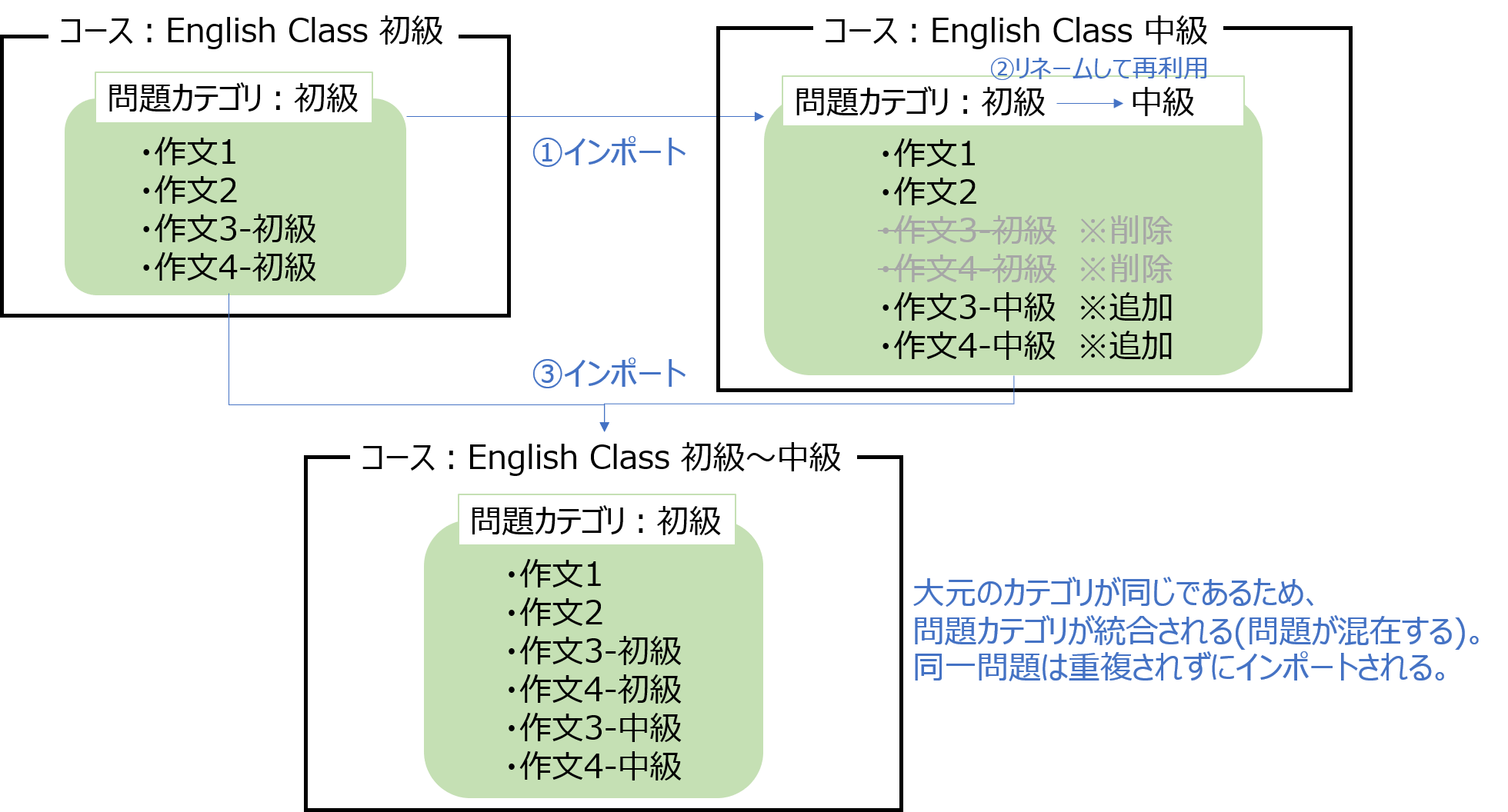 If you want to manage the imported question categories as a separate category with a different identification number, please create a new category as shown below, instead of renaming and reusing it in the import destination.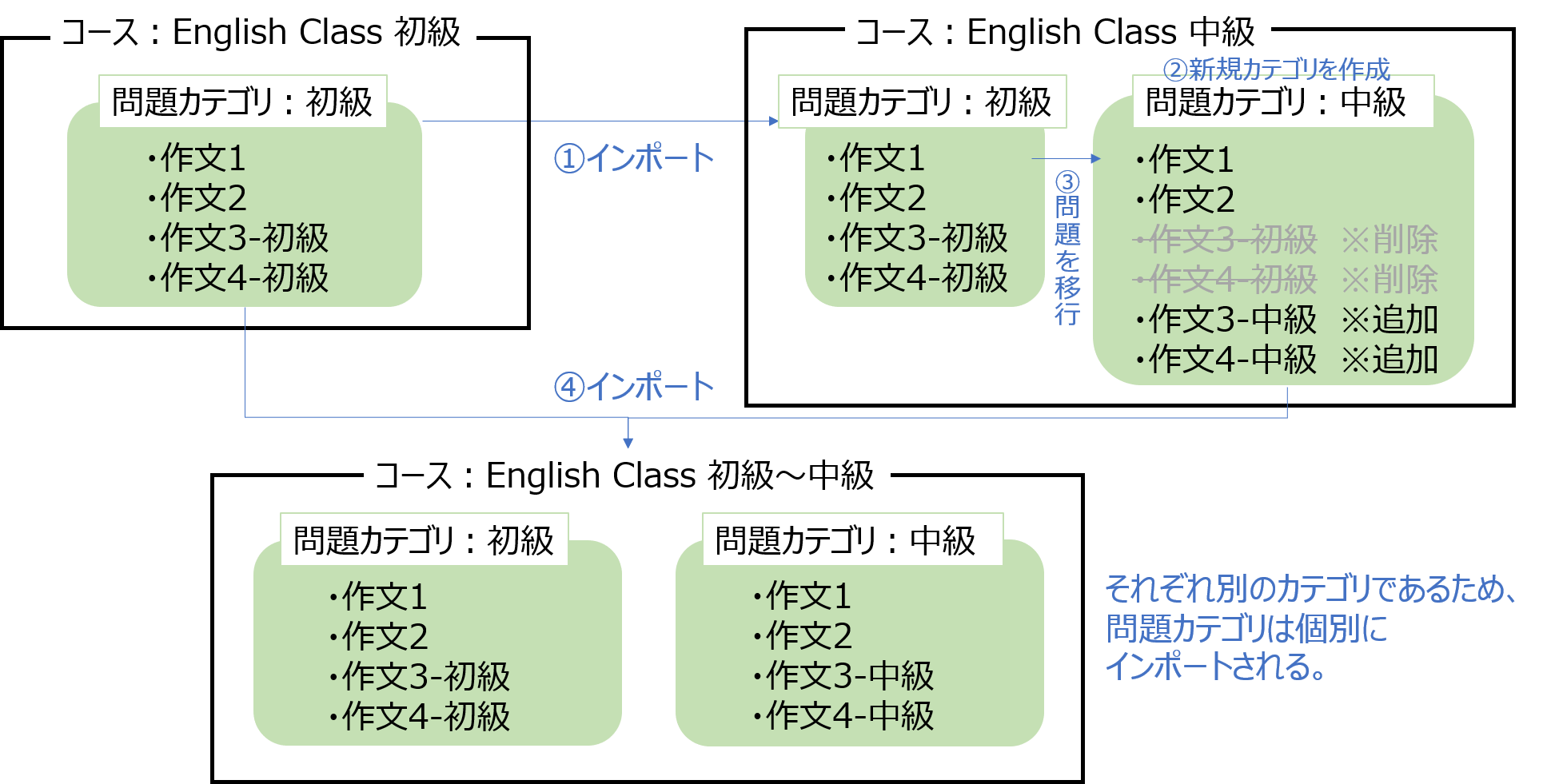 The steps for creating a new category and migrating questions to a new category are described below.
Open a new course and click on [Question Bank] in the admin block.

The Question Bank screen will appear. Click on the [Category] tab.

Enter the name of the new category you want to create in the Name field and click [Add Category].

You will see that a new category has been created. Then click on the Questions tab.

From the Choose a Category pull-down, select the question category for the past course (the category that currently contains the questions you imported).

Scroll down to see a list of questions that are in the selected category. Check the checkbox in the top left corner and select all questions. From the pull-down at the bottom right, select the category you created in step 3 and click [Move>>]. The question has now been moved to a category.

Click the Categories tab again.

Remove the question categories of the past courses that are no longer needed. Click the trashcan icon.

The question category has been removed. This completes the migration of the question to the new category.

Last Updated on 2022-12-23