12-04-01.Show Live poll (real-time poll) results
How to view voting results
Displays the results of the Live poll (real-time poll).
Click on the Live poll you created.

A graph of the voting results and the number of votes will be displayed. While the screen is being displayed, the voting results will fluctuate in real time according to the voting status of the students.

Above diagram①:Hover over a choice on the graph to see the number of votes for that choice.
Above diagram②:The option with the highest number of votes is shown in light green.
Above diagram③:The total number of votes will be displayed.
Above diagram④:Turning "Close voting" ON will prevent students from changing the voting results; turning it OFF will resume voting.
Above diagram⑤:When "Highlight answer" is turned ON, the correct answer option is highlighted (in the figure below, D is the correct answer). Turning "Highlight answer" OFF will stop the highlighting.
Screen display of student
Course screen
The following will appear on your students' screen. Click on the title to go to the voting screen.


Voting screen
The voting screen will appear as follows.
Students can vote by clicking on the choices under "Your vote." They may change their choices as many times as they like until the teacher closes the poll.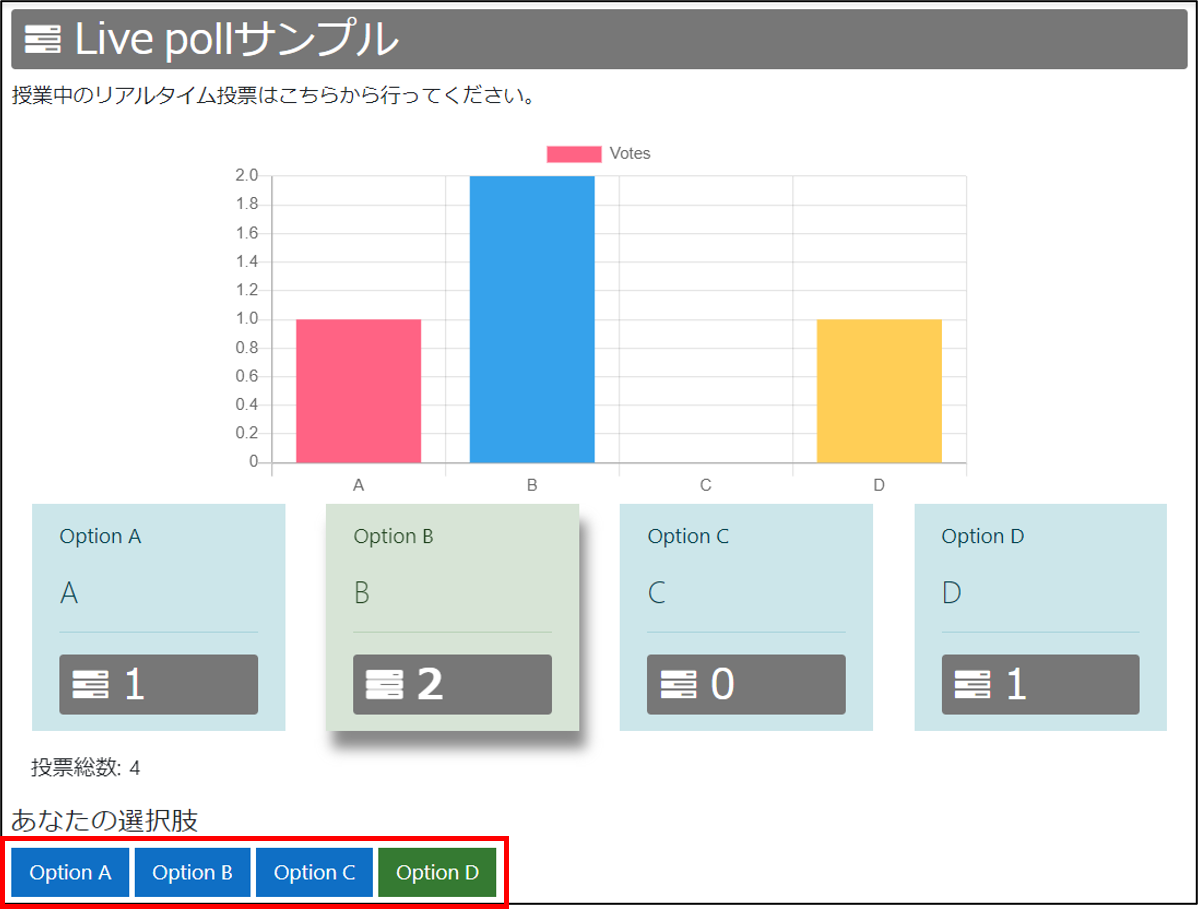 Last Updated on 2022-06-29