02-06-02. Editing Extracurricular Activities
[ PREVIOUS ] < | > [ N E X T ]
To add and extracurricular activity, click the "add new activity".
Fig: E2-6-2-1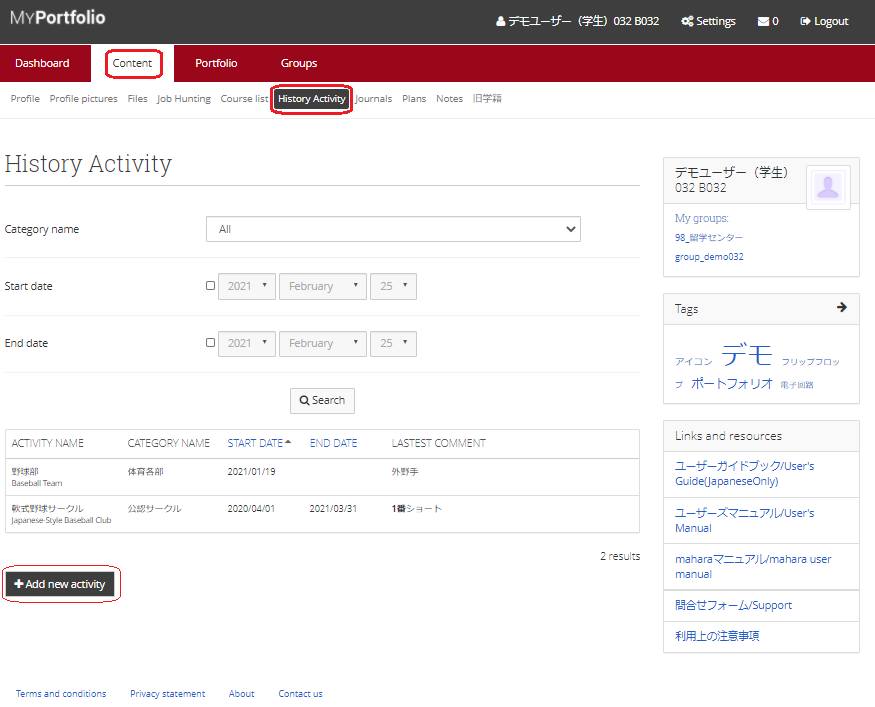 If click the "Add new activity" button, and the below editing screen will be appeared.
Fig: E2-6-2-2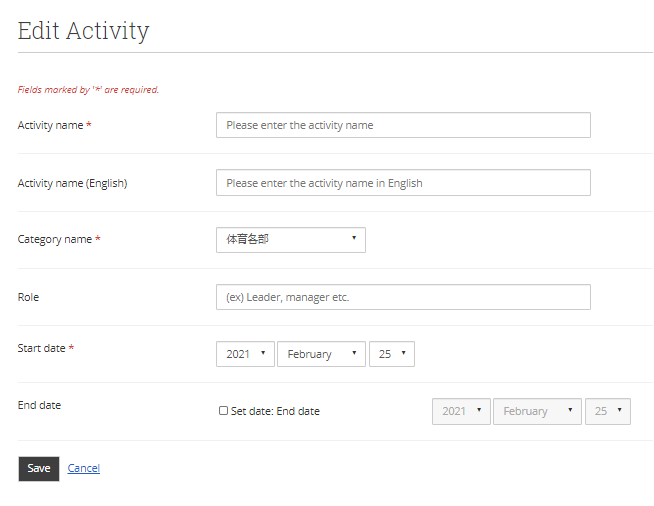 Activity name:
enter the activity name in Japanese.
Fig: E2-6-2-3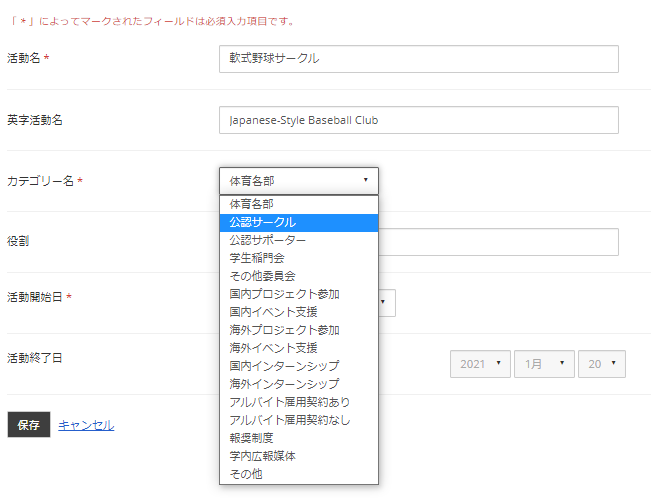 Activity name(English):
Enter the activity name in English.
Category name:
Select the category of the activity from the pull-down list.
Please refer the category list in Fig.E2-6-2-3.
Role:
Enter the position in the activity.
Start date:
Set the date when you start the activity.
End date:
If you have finished the activity, check "Set date: End date" and you can set the end date.
When you are done editing, click the "Save" button to register a new activity.
After registration, you will be taken to the "History activity detail" screen.
Fig: E2-6-2-4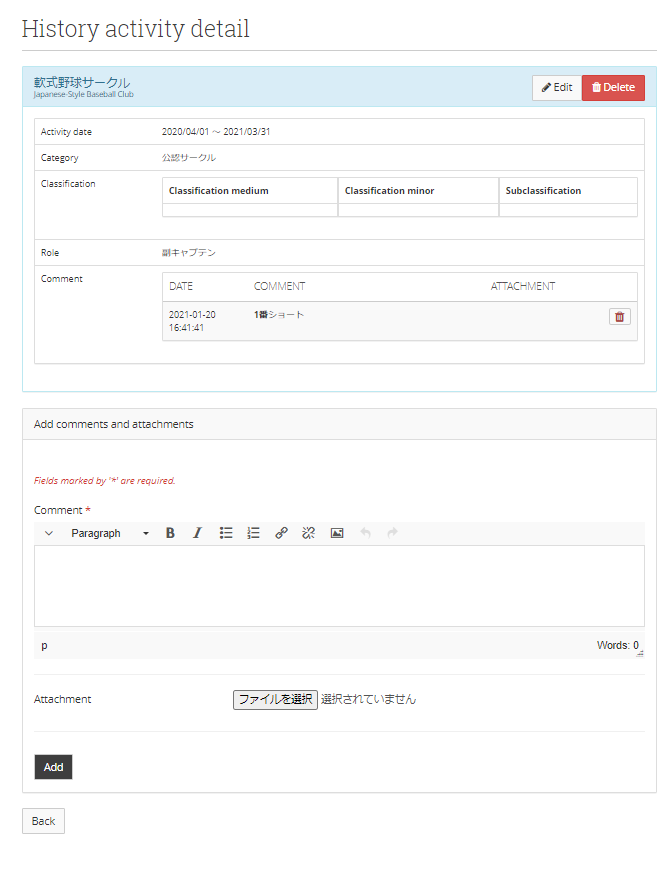 Click the "Edit" button to go to the previous editing screen and edit the contents.
Click the "Delete" button if you want to delete everything including comments and attachments.
Fig: E2-6-2-5


To add a comment, enter text in the "Comment" field under "Add Comment and Attachment".
You can also add it as an attachment.
After updating, click the "Add" button and it will be added to the comment field.
Fig: E2-6-2-6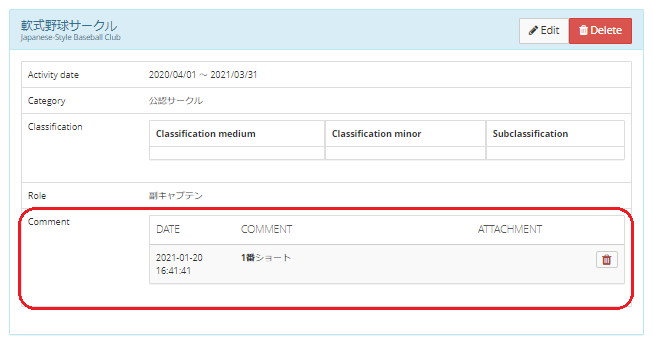 To delete a comment, click the trash button in the comment box.
To finish checking, click the "Back" button to return to the previous screen.
< Manual TOP > [ MyPortfolio ] < Page TOP >
Title: 02-06-02. Editing Extracurricular Activities
Category: 02. Content / 02-06. History Activity
Page ID: en-student-mp020602