03-03-01. Shared by me
[ PREVIOUS ] < | > [ N E X T ]
If you want to share your portfolio page or collection with other users, you can create and share an secret URL from here.
If they know the secret URL, they will be able to view it from outside MyPortfolio, so please be careful not to post any personal information.
When you click on Portfolio – "Shared by me", you will see the following screen.
Fig: E3-3-1-1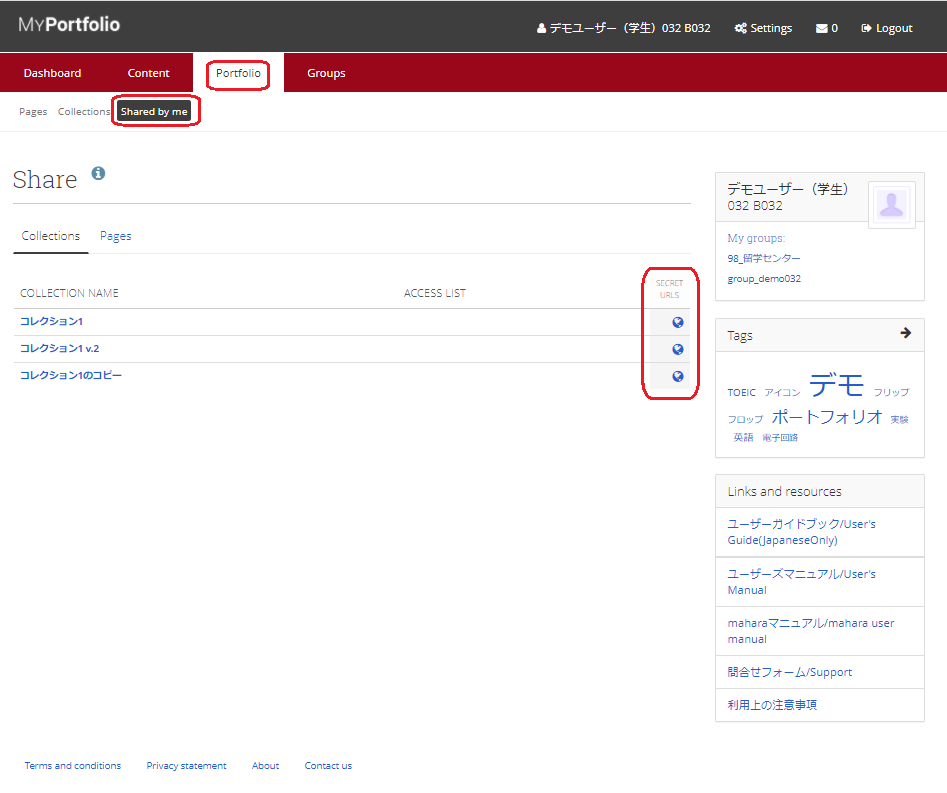 Click on the globe icon in the SECRET URLS of the page you want to share, and you will see a note.
Cautions when sharing secret URLs
Fig: E3-3-1-2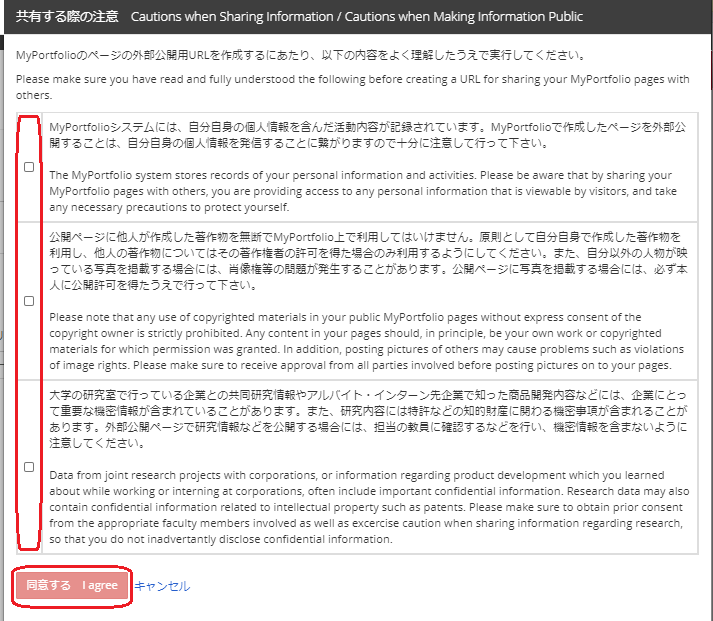 After agreeing to each of the precautions on the screen and checking the checkboxes, click the "Agree" button to go to the sharing page.
Sharing the Page
After agreeing to the precautions, you will see the following sharing screen.
Fig: E3-3-1-3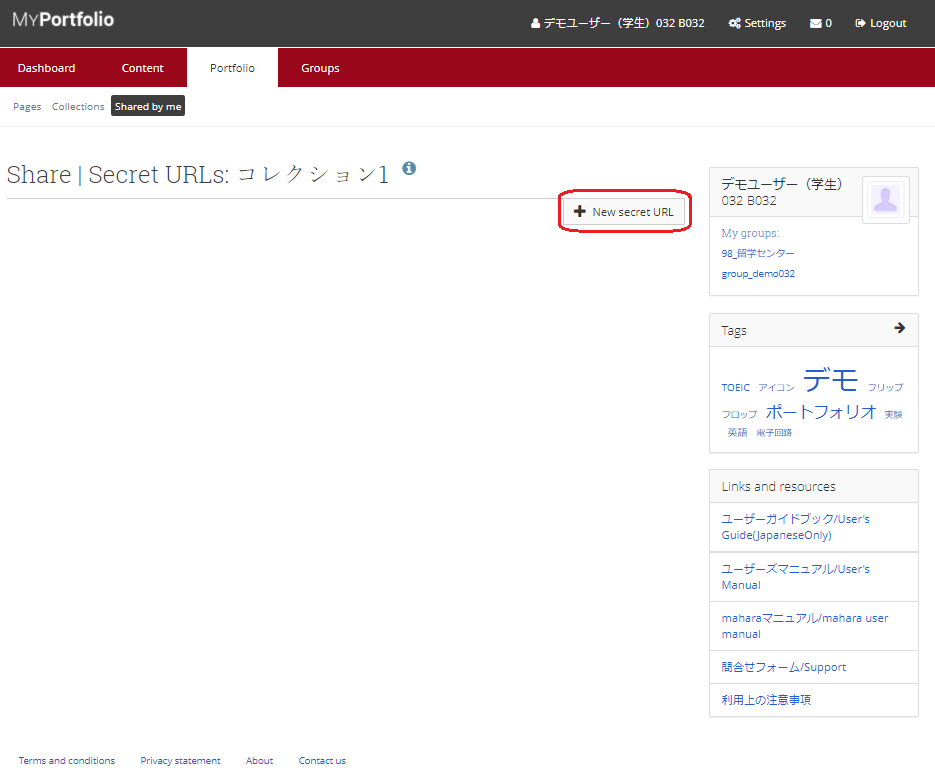 Click the "New Secret URL" button on the share page to issue a secret URL.
Fig: E3-3-1-4


Click the pencil button to set the period of time when the From/To can be viewed.
If you want to delete the file, click the trash can icon.
Fig: E3-3-1-05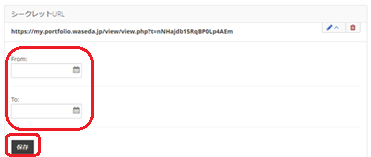 Set the time period for "From:" to "To:". Click on the calendar box to display the calendar and set the period.
When you are done, click the "Save" button to complete the settings.
Fig: E3-3-1-6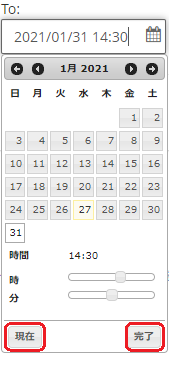 You can also set the current time by clicking the "Now" button.
Click the "Done" button to complete the setting.
< Manual TOP > [ MyPortfolio ] < Page TOP >
Title: 03-03-01. Shared by me
Category: 03. Portfolio
Page ID: en-student-mp030301