04-01-01. My Groups
[ PREVIOUS ] < | > [ N E X T ]
Groups
In MyPortfolio, you can put multiple users into a group and create a place for information exchange.
My Groups
This section lists the groups that the user is a member of in some way.
Click on "Groups" from the bar at the top of the screen, and "My groups" will appear in the initial screen.
Fig: E4-1-1-1

Initially, "All My Groups" is displayed.
If you want to check other criteria, select it from the pull-down list and click the "Filter" button.
Fig: E4-1-1-2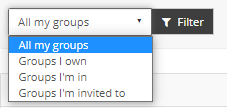 All my groups:
Refers to all of the following groups.
Groups I own:
Groups that I have created and own.
Groups I'm in:
Groups that I am a member of that were created by others.
Groups I'm invited to:
Groups that I am invited to that were created by other people.
About
Clicking on a group from the My Groups filter results will display the information for that group.
Fig: E4-1-1-3


After clicking on it, the screen will change to that of the group, and you can check the group information.
Fig: E4-1-1-4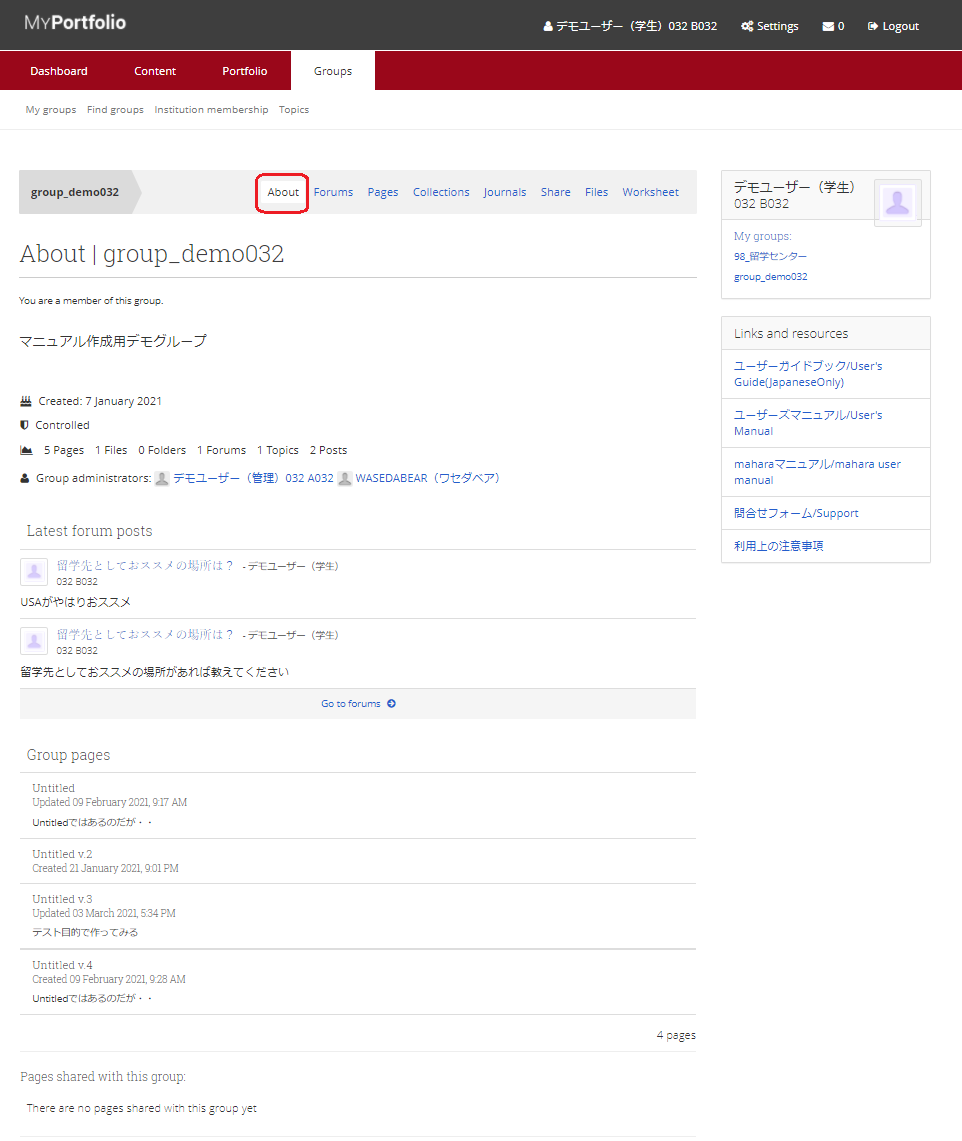 < Manual TOP > [ MyPortfolio ] < Page TOP >
Title: 04-01-01. My Groups
Category: 04. Groups/04-01. My Groups
Page ID: en-student-mp040101