01-03-01. User Information
[ PREVIOUS ] < | > [ N E X T ]
User icons
Click the user icon on the right side of the dashboard to display the user information.
The same applies to clicking the user display in the bar on the upper right of the screen.
This is where you can view and edit your user information.
Fig: E1-3-1-1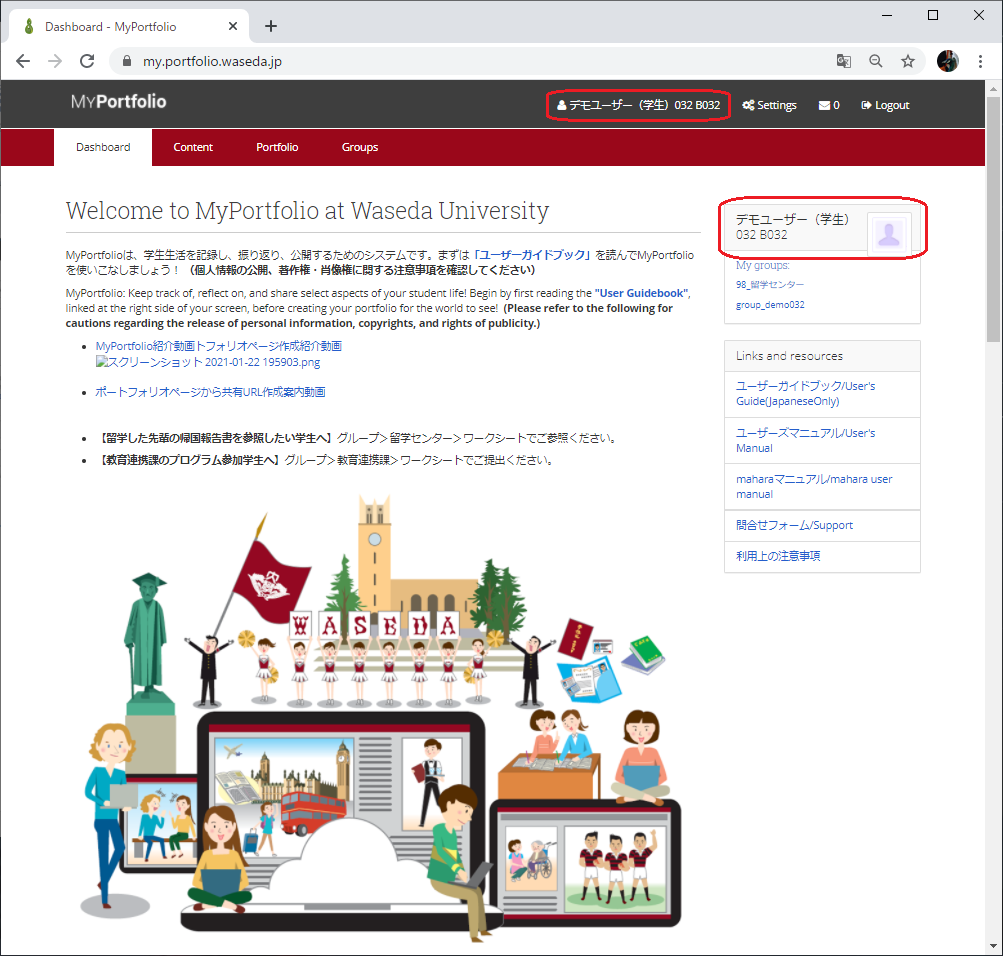 Screen Introduction
The user information display screen initially looks like the following.
Fig: E1-3-1-2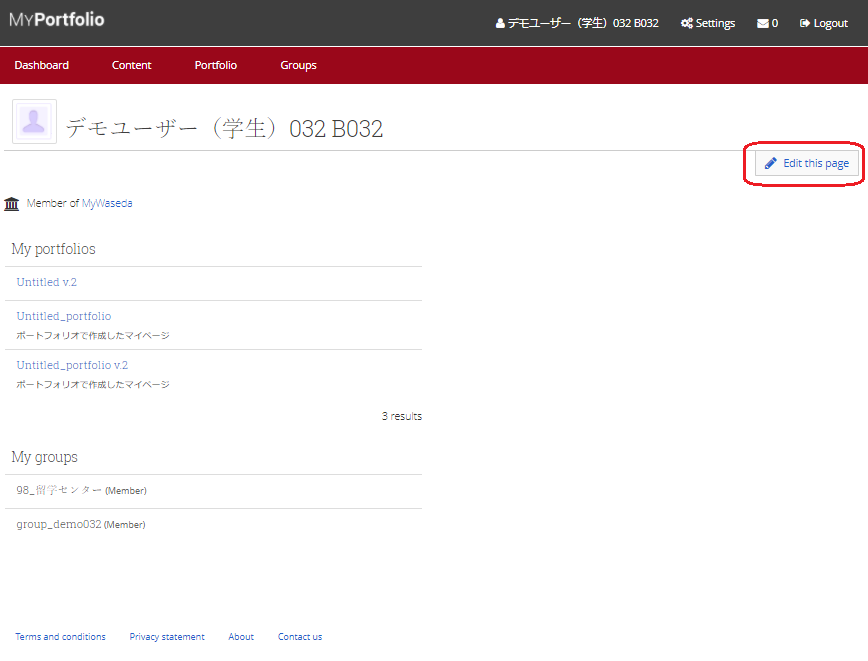 In the initial screen, "My portfolios" and "My groups" are displayed.
Click the "Edit this page" button to edit them freely.
Fig: E1-3-1-3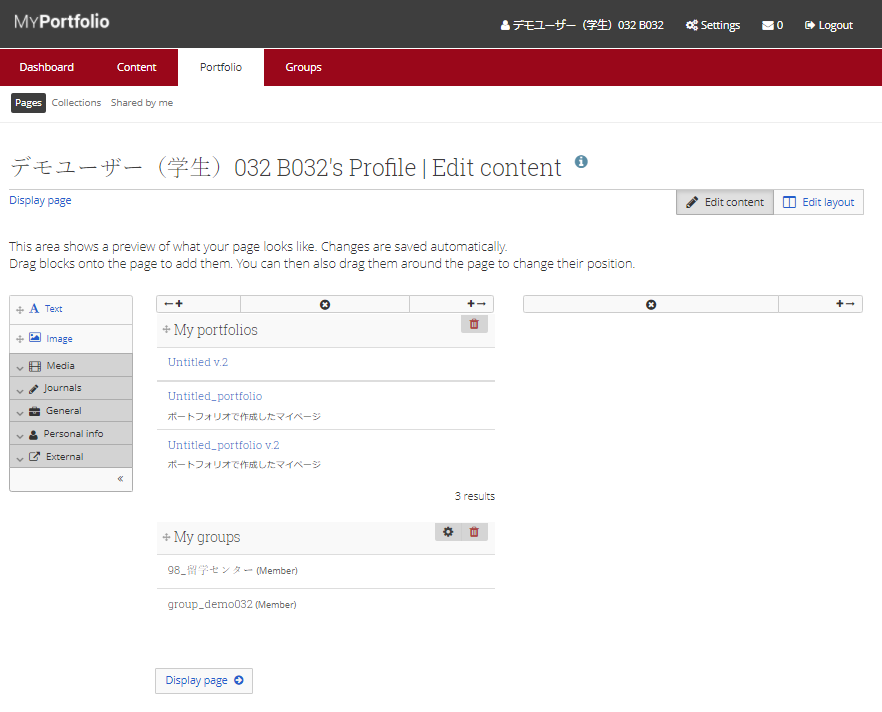 The editing screen is the same as Portfolio – Page – Edit Page.
Please refer to section 3-1-1.
< Manual TOP > [ MyPortfolio ] < Page TOP >
Title: 01-03-01. User Information
Category: 01. Dashboard
Page ID: en-student-mp010301