What's Support Anywhere?
What is Support Anywhere?
Support Anywhere is designed to help students get the information they need online whenever possible.
You should first look for the information you want to know on this site, and if you still can't find a solution to your problem, please contact us/book an appointment to visit us.
—Steps to solve the problem—
Step1: Find the information you need from each page of this site or chatbot (automated response systems) and FAQ.
Step 2: If the problem cannot be solved, contact the respective department.
What is a chatbot?
A chatbot is a system that automatically responds to questions that you have registered in advance. Please feel free to use it at any time by clicking the chatbot at the bottom right.
*This is not a real-time conversation with a human.
How to use the chatbot
1. Click on the chatbot at the bottom right of the screen.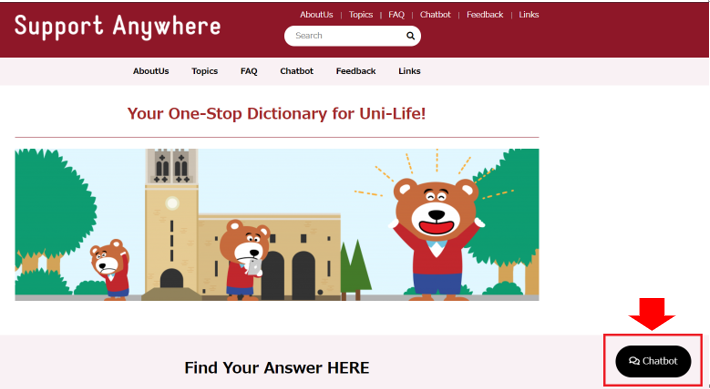 2. Enter a question.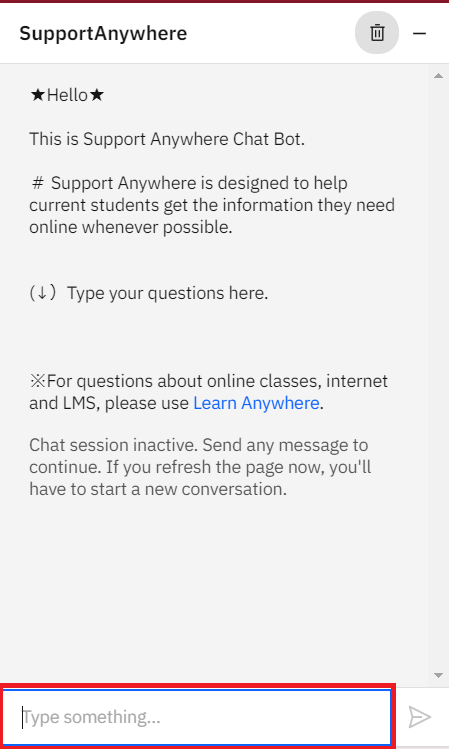 Notes on input

The question does not have to be in the form of a sentence like, "When are the grades due? The question does not have to be a sentence like "When will the grades be released? The question does not have to be a sentence such as "When will my grades be released?" You can use keywords such as "grade release date" or "certificate".
3. Check the answer.
There are three main types of answers that chatbots return.
A single answer will be returned.
If the answer is not to your question as you intended, try changing the keywords in the question you enter, and you may get the answer you intended.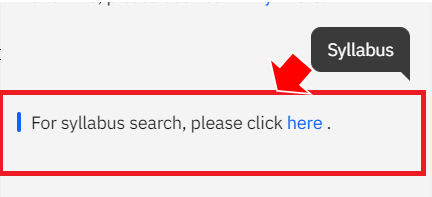 Multiple choices will be displayed.
If the answers cannot be narrowed down by the chatbot, multiple options for the "maybe" question will be displayed. Click on the appropriate one.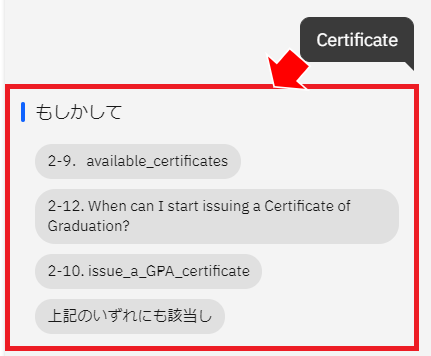 No answer
This is the content that the chatbot cannot answer at this time. By changing the keywords in the questions you enter, you may be able to get answers.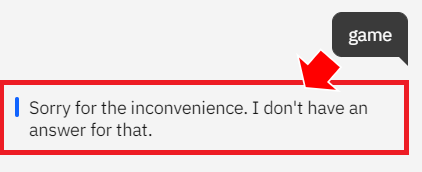 Notes on the use of chatbots
●The information you provide may be used to enrich the information in Support Anywhere or to improve the chatbot response. In either case, we will not use the information in a way that identifies you personally.
●We may return an answer that is intended to be different from the intended question. Be sure to check the full message you responded to to see what the answer is about.